Hi All,
By popular demand, we will start as soon as possible with contests that you have suggested. We call them Community Contests and we will put one online every week. They can be with or without a template, it's up to you. Of course I can't do this without your input☺
How to participate
So if you want to participate, please follow the next steps:
Step 1 Text
Make a short (max. 125 words), clear, specific, catchy English contest description including a title (max. 3 words)
Step 2 Image
Find a suitable image for the header. The image will appear in the top, but also in a smaller size below. Make sure the image is not copyrighted, has sufficient resolution and is not watermarked, for example.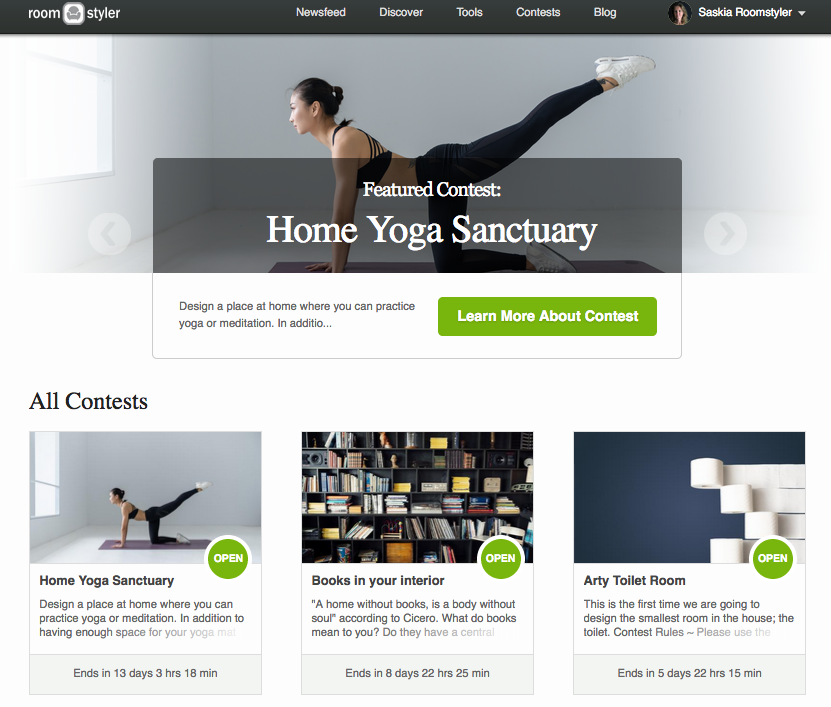 Step 3 Room number
If your contest is based on a template or an existing design of yours, mention the corresponding room number. How to find this number:
• First go to the room page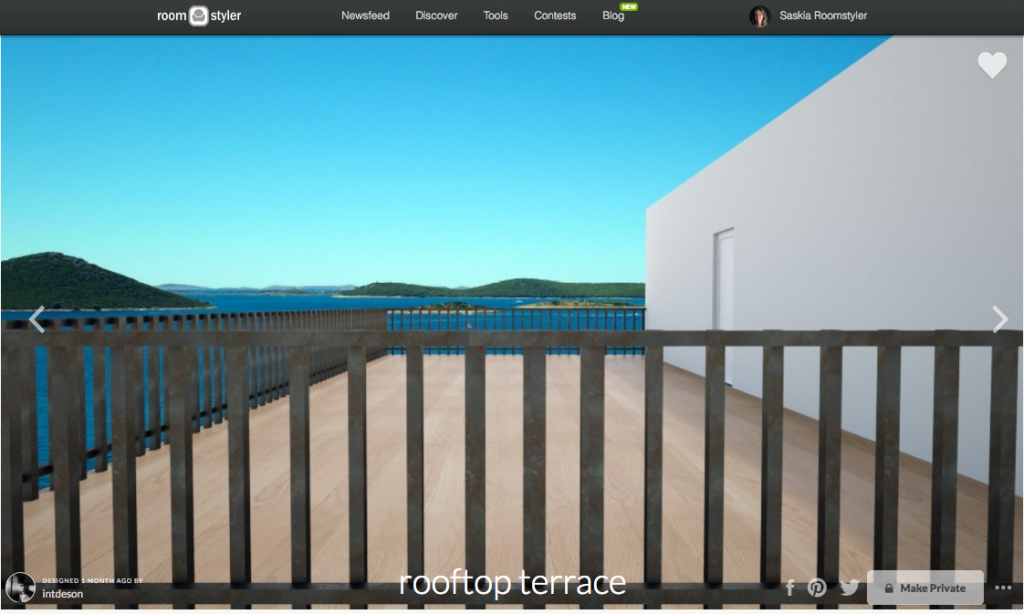 • Copy the number from the corresponding url. In this case the number is 43915580
Step 4 Highlight
Let me know whether or not you want to be highlighted as the creator of the contest. Realize that if you use a template, everyone will see that you created it. Design sketches of how it could look like on the contest pages: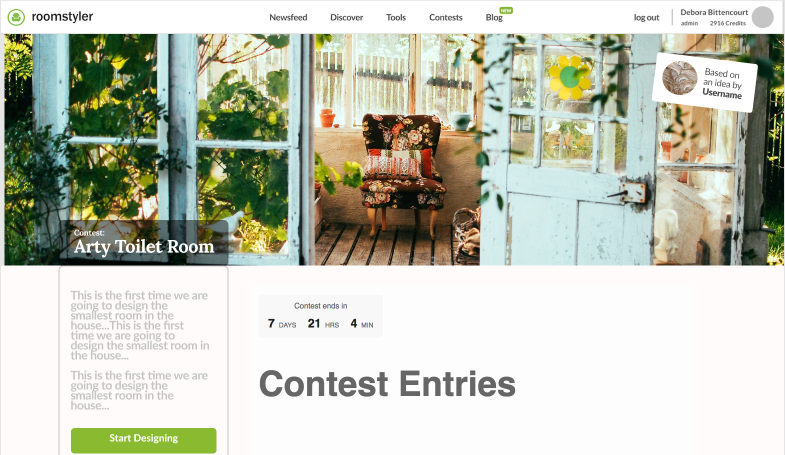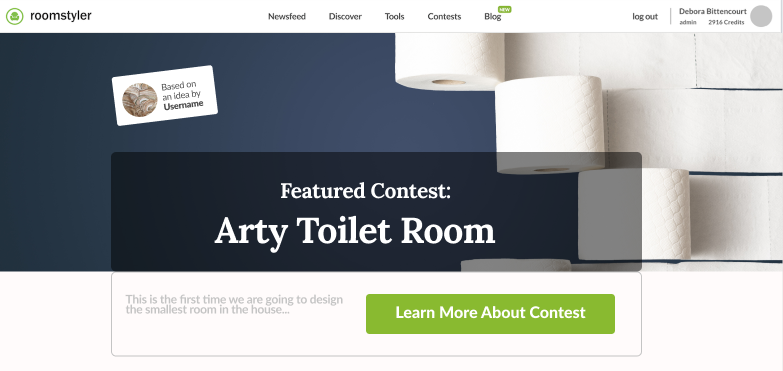 Step 5 Mail
Collect the above info, add the url of your Roomstyler Profile page and mail it to saskia@floorplanner.com.
Game rules
The contests are mainly for fun, so it's important that no one is disappointed. Therefore it's useful to make a few arrangements so that everyone knows where they stand:
• Every Roomstyler designer may submit 1 contest idea at a time. If your contest is posted you may submit your next suggestion
• Roomstyler will make sure that as many designers as possible are featured, that there is enough variety in theme and type of contest, but also that it is suitable for everyone to participate
• Roomstyler will not send you a confirmation that your request has been received
• Roomstyler does not promise that your contest will actually be posted
• Roomstyler will evaluate the request and has the right to make minor adjustments if she feels it's necessary
• Roomstyler will send you an e-mail before your contest is posted
• The Roomstyler designer is allowed to participate in the self-submitted contest for the time being. This is to make it possible for the creator to vote as well. In the future we think it would be better if the creator did not enter the contest him- or herself.
We appreciate it that you, as the contest creator, actively look at the entries and react to them as well. Encourage people and compliment them when you see something beautiful. (Please leave negative comments out. Everyone participates for fun and should feel safe in the community!)
I'd love to hear what you think of this and will keep an eye on my mailbox.
I think it is going to be fun! Do you want the speed contests as well? Let me know! Saskia